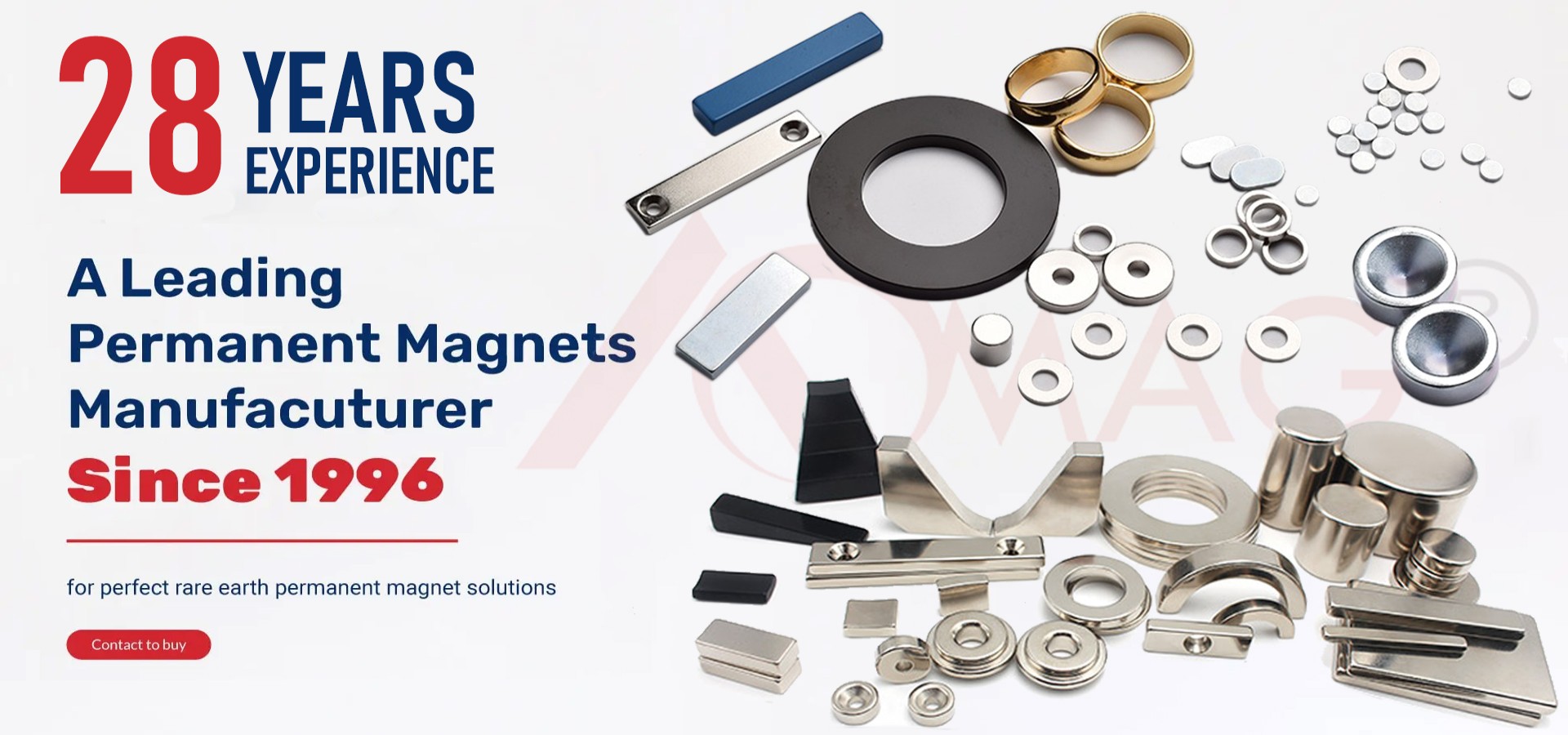 AOMAG is a professional manufacturer and exporter of permanent magnet (NdFeB, Alnico, Smco & Ferrite) and Magnetic Assemblies in China over 28 years. We have advantages of License Patent Neodymium Magnets,Bonded NdFeB Magnets, High grade Sintered NdFeB Magnet, Ferrite magnets, Alnico Magnets, Smco Magnets with complex shape, and Dry pressing Anisotropic Sintered Ferrite. With the support of delicated mould R & D team and experienced technical personels, the continuous progresses of permanent magnet were made in AOMAG recent years. Our magnets are widely used in motor, micro-motor,computer, instrument, car, motor-bike, camera, watch, Hi-Fi, electric appliances, office automation, toy, magnetic therapy and other fields of daily life. AOMAG has been already certified to ISO 9001:2015 and ISO/TS16949. AOMAG iregularly updated to keep in step with the relentless advances in permanent magnet technology.
In AOMAG , you will find:
1. Professional R & D members design with you. 2. Best engineers solve your specific problems. 3. On time delivery saves your inventory cost. 4. Effective management helps your projects on track. 5. Strong corporate culture makes you feel at home.
Over 23 years manufacturing experience, AOMAG develops advanced technologies: To meet clients' needs of Rare earth Magnets. AOMAG has always insisted: Focused to be professional; Professional to be credible. AOMAG has always believed in: Your taste, my quality, good partners, we are. AOMAG is not only the magnet Manufacture, but the Consultant of Magnet needs.