Company News
Saturday 09 May, 2020 |
---
Something regarding to the quotation of custom magnets for motor
by AOMag | post a comment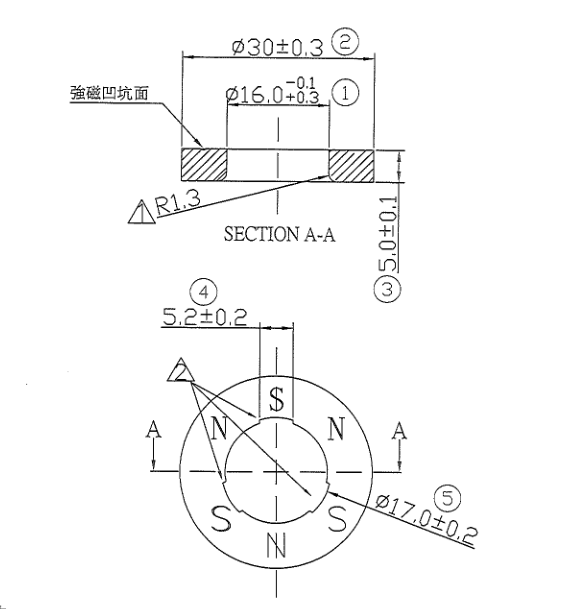 Our company (AOMAG) specializes in custom magnets for electric motors. Many customers come across and send a picture of the magnet sample taken by themselves. Let us give him an evaluation quote, or give an approximate price. For We also directly reject such cases. Let me tell you, it's not that we don't want to do business. Our magnet factory has also been in existence for more than 10 years. We have to be responsible for our customers, and we are in control of product prices and quality. For example, customers often say that you will estimate the price for me. We really do n't give you an estimate, but the price is extremely inaccurate (there are many factors that affect the price of the magnet, which have been introduced before). If we estimate it If the price is high, the customer is definitely not willing, and if it is low, we can't do it.

Our quotation here is based on the size and material of the customer's CAD drawing or 2d drawing. The price cannot be quoted by a single picture, and the price is not calculated by our salesperson. There is a special price verification person responsible. Accounting. Many purchases only require a number, but what we provide is the value of the product.
So, dear customers, we all sincerely want to cooperate. Sometimes we encounter some more complicated CAD drawings or a lot of drawings that need to be quoted. The quotes may be slower. Please wait patiently. After the price is reported, we will send it to you as soon as possible, and no merchant will rush the guests to other colleagues.
---
---
---
---
---
News for Saturday 25 April, 2020
---
View all news for Saturday 25 April, 2020 on one page
---
---
---
Recent News
---
---
---